AppInventor Training Courses Dindigul
App Inventor Training
Anyone may design mobile apps using MIT App Inventor, a free and open-source web application. Building mobile apps using MIT App Inventor helps students understand the concepts of machine learning and computer response. Anyone may create your own mobile apps utilising cloud-based technology and the block-based development tools. To navigate App Inventor, use a web browser such as Chrome, Firefox, or Opera. All data is maintained on App Inventor servers, which also give you a project tracking solution. For newbies, App Inventor is excellent! People benefit from the drag-and-drop layout's visuals in understanding the necessary components for such applications.App Inventor is used in classrooms around the world to expand participation in computer science and create games, social apps, quizzes, and other applications. You've arrived at the ideal location if you're looking for Android app inventor training in Dindigul. Career Lines app inventor training is available in Dindigul. We provide these tutorials by skilled experts, and you can quickly build your own Android app with them!
What will you learn from AppInventor Training?
Get trained with AppInventor Training experts
AppInventor course completion certificate
Career Support
On Completion of the Course
Training on LIVE Projects
Online Examination
Course Completion Certificate
Job Placement Offers
Internship Program & Certificate
App Inventor Syllabus
45 Days Fast Track Course Mode : Offline / Online
Android overview
Introduction to AppInventor
Designer and Blocks editor
User interfaces
Layouts
Media
Sensors
Social
Storage
Connectivity
Arduino and robotics
Controls
Loops
Logics
Math
List
Text
Procedure
Designing of user interface
Arranging the layout
Programming the blocks
Testing and debugging
Build the application
Training By Expert Instructors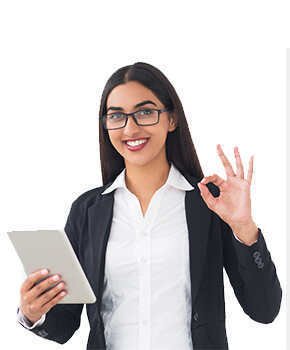 • Skilled & Experienced Trainers
• 10+ Years of Work Experience
• Advanced Tools & Technologies Expertise
FAQ (Frequently Asked Questions)
App Inventor is a library that extends web and mobile apps with a visual code editor.
Candidates are trained to land their dream job. Career Lines is a job-oriented training institution that offers a variety of courses in a variety of fields.
Both online and offline, depending on the candidate's preference.
Except on Sundays and holidays, every morning at 9 a.m.
As we all know, Kotlin is an Android programming language that is widely used in front-end development.
Reviews

Practical environment, field exposure and industry interaction. Job oriented courses.

Good Training and Excellent coaching. I fully recommed it.

Great course with easy explanation and clear visualization of an example. Well Done!