Bootstrap Training in Tamilnadu
Bootstrap Training Course in Dindigul
Bootstrap is a free front-end framework for web development that speeds up and makes the process easier. Bootstrap contains HTML and CSS-based design templates for typography, forms, buttons, tables, and other components, as well as JavaScript plugins that may be customized. Bootstrap 3's primary architecture is for smartphones and tablets. Today, Bootstrap should work with any web browser. CareerLines in Dindigul guarantees that the bootstrap training will cover the framework's fundamental aspects. This course will assist you in obtaining the necessary information to launch your bootstrap career. This course covers everything from website design to multiphase aspects. Our Bootstrap training course is designed to provide outstanding skills and experience. It will help you get work with a reputable company that pays well. Our educators provide both in-person and online Bootstrap training. In Tamil Nadu, this training is available in Madurai, Coimbatore, Chennai, Trichy, and Nagarcoil. Our Bootstrap courses range from beginner to advanced levels. Bootstrap is an open-source, free web application user interface framework. Bootstrap is now one of the most popular user interface frameworks. It was entirely built with HTML, CSS, and JS web applications. This also works with a variety of device categories, including tablets, smartphones, and PCs. The Bootstrap framework provides a variety of styles for creating dynamic, responsive websites. Any web programming language, including HTML, CSS, and JavaScript, is supported by this framework.
What will you learn from Bootstrap Training?
Get trained with Bootstrap experts
Bootstrap course completion certificate
Career Support
On Completion of the Course
Training on LIVE Projects
Online Examination
Course Completion Certificate
Job Placement Offers
Internship Program & Certificate
Bootstrap Training Syllabus
45 Days Fast Track Course Mode : Offline / Online
Introduction to Bootstrap 3
Bootstrap Tables, Images
Bootstrap Wells, Alerts, Buttons
Bootstrap Glyphicons
Bootstrap Badges/Lables
Bootstrap Progress Bar, Pagination & Pager
Bootstrap List Groups
Bootstrap Dropdowns, Navbar
Bootstrap Forms
Bootstrap Inputs
Bootstrap Modal
Bootstrap Carousel
Bootstrap Tooltip, Popover
Bootstrap Grids
Bootstrap Templates
Training By Expert Instructors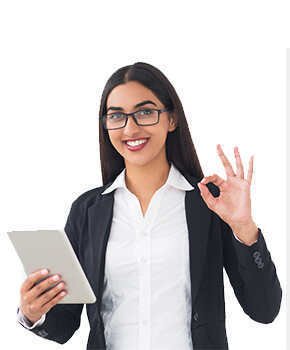 • Skilled & Experienced Trainers
• 10+ Years of Work Experience
• Advanced Tools & Technologies Expertise
FAQ (Frequently Asked Questions)
Many of our components rely on JavaScript to function. They require our own JavaScript plugins as well as Popper.
Bootstrap is an HTML, CSS, and JS library that focuses on making it easier to create informative web pages (as opposed to web apps).
Overall, learning Bootstrap is simple. Because of its simplicity, Bootstrap has become the most popular CSS framework in the world, with 86% of developers stating that they will continue to use it. Bootstrap is simple to use, has excellent documentation, and has an active community.
Bootstrap is a front-end development framework for creating websites and web applications that is free and open source. Bootstrap is a set of template design syntax that was created to allow for the responsive development of mobile-first websites.
Bootstrap is a free front-end framework that speeds up and simplifies web development.
Bootstrap comes with HTML and CSS-based design templates for typography, forms, buttons, tables, navigation, modals, image carousels, and many other features, as well as optional JavaScript plugins.
Reviews
Great course! I had no experience in Web Design or Web Development and this course was the best way to enter this new world. Recommended!!
The course is very well structured and gives clear guidance through the project development stages.
I recommend everybody. I have learned too much. Thanks to all Career Lines team