Oracle in Dindigul | Tamilnadu
Oracle Training in Dindigul
Graphic designers use computer software to manually create visual concepts that inspire, instruct, and persuade customers. They design and layout applications such as advertisements, pamphlets, magazines, and reports. Graphic design creates visual content to convey a message. Designers use visual elements and page layout strategies to enhance the user experience, using typography and illustrations to meet users' specific needs. People who encourage creativity, innovation, and interaction will be attracted to the field of graphic design. Graphic designers usually get the opportunity to work on sophisticated and creative projects because design is essential for every business. Join Career Lines' graphic design certificate course to explore how to express your creativity. Experts in the industry will help you learn about design principles and software. At Dindigul Career Lines, you can get job-specific AI, Photoshop, and Adobe XD training with live projects at a reasonable cost.
What will you learn from Graphic Design Training?
Get trained with Graphic Design Training experts
Graphic Design course completion certificate
Career Support
On Completion of the Course
Training on LIVE Projects
Online Examination
Course Completion Certificate
Job Placement Offers
Internship Program & Certificate
Graphic Design Syllabus
45 Days Fast Track Course Mode : Offline / Online
Getting Started with Graphic Design
Image Editing (Adobe Photoshop)
Vector Graphics (Adobe Illustrator)
Design and Printing (CorelDraw)
Media Publishing (InDesign)
Plug-in Integration
Training by Expert Instructors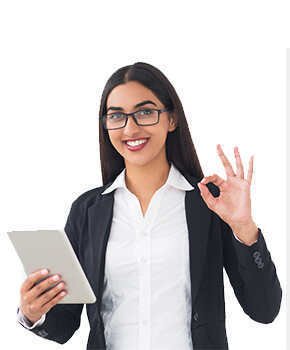 • Skilled & Experienced Trainers.
• 10+ Years of Work Experience.
• Advanced Tools & Technologies Expertise.
FAQ (Frequently Asked Questions)
The fundamental aspects of any visual design are the elements of design, which include shape, colour, space, form, line, value, and texture.
Working with and producing images and text is what graphic design, also known as communication design, entails.
A characteristic is simply an attribute or quality of something.
A monochromatic colour palette, clean lines, minimalism, natural materials, and natural light are characteristics of modern design.
The ability to imagine how something will appear after it has been moved or its parts have been moved or rearranged."
Reviews

Great course to learn about graphic designs for advertisements, posters, and presentations. Now I know how to make a presentation that effectively and aesthetically shows my message and goals.
Graphic Designing Course showed me the basics and fundamentals for graphic design. The professor is great, he knows how to explain each concept. Great experience overall. Thank you!
Graphic Design Course is so very informative. I like designing, but taking up this course, I gain more knowledge and tricks on how to improve my designing skills.