Social Media Optimization
SMO is a vital part of digital marketing. Social media optimization is a powerful approach for managing and expanding a company's network and online identity through the use of social media networks without paying anything to these platforms. as engaging customers and building brand influence promotes brand awareness of new products and services. This SMO course will educate you about social media quality standards and how to effectively utilise social media on different platforms such as Facebook, LinkedIn, Twitter, and YouTube. Career Lines delivers social media optimization training in Dindigul, Madurai, Coimbatore, Chennai, and around Tamil Nadu for those who wish to succeed professionally. This course is appropriate for both new and experienced marketers, freelancers, and others.
What will you learn from SMO Training?
Get trained with SMO experts
SMO course completion certificate
Career Support
On Completion of the Course
Training on LIVE Projects
Online Examination
Course Completion Certificate
Job Placement Offers
Internship Program & Certificate
Social Media Optimization (SMO) Syllabus
45 Days Fast Track Course Mode : Offline / Online
What is SMO?
Types of Social Media
Why is SMO?
How to do Social Media Optimization
Benefits of SMO
Facebook
Twitter
Linkedin
Youtube
Pinterest
Increase Internert Authority
Branding & Brand Recall
Direct Communication With Prospect
User/Buyer/Seller
Reach to Niche Audience
Latest Way Of Marketing And Promotions
Stand Out Of The Crowd
Backlinks
Social Networking
Micro Blogging
Video Promotions
Slide Promotions/Case Study Promotions
Blogging
Image Sharing
Group Participation
Answer And Comment Posting
RSS Submission
Traffic
Website's Visiblity
Communication Channel
Free Advertisement
Ease Of Target
Customer Satisfaction
Sharing Quick Updates
Paid Options
Close Relationship With Customer
Training By Expert Instructors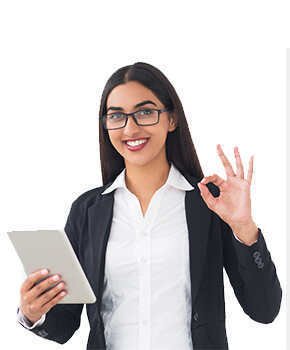 • Skilled & Experienced Trainers
• 10+ Years of Work Experience
• Advanced Tools & Technologies Expertise
FAQ (Frequently Asked Questions)
These pointers will assist you in making the most of your efforts and developing an effective SMO strategy.
Connect all of your social media accounts to the website.
Attempt to obtain a verified badge.
Try using emojis and hashtags.
Captions and creative content: Encourage the audience to click on the post with intriguing captions.
Take note of the deadlines.
It is open from 9.30 a.m. to 7.00 p.m.
Yes, it is ideal for a variety of career options.
It lasts nearly a month and a half.
The duration can be changed to suit your needs.
If you need to finish the course as soon as possible, we can offer you a fast track option.
In short, social media optimization (SMO) encourages businesses to analyse, audit, and adjust their content and accounts to stay in line with social media best practises
Reviews

Thank you very much for giving this opportunity to learn and get the certificate from Career Lines. I am very much satisfied with SMO course

I am really grateful for having such amazing chance to learn about Social Media Optimization at Career Lines in tamilnadu, latest technologies used for promotions.

It is a very helpful course, if you are doing a marketing work it would be better to learn Social Media Optimization Course in Career Lines Training Institute, tamilnadu.