Javascript Certification in Dinidgul | Tamilnadu
Javascript training in Dindigul
JavaScript is a popular language in client-side programme development. This signifies that JavaScript will not execute on the server. Online developers utilise JavaScript, a simple programming language, to create extremely interactive and dynamic web applications and videogames. JavaScript can be used by developers to create highly flexible and responsive online applications. JavaScript may be learned by using it in web and mobile apps and games. It's also the most versatile language, with support for front-end, back-end, desktop, Android, iOS, and hybrid apps. One of the main reasons why most companies prefer JavaScript professionals is this. One of the professional accreditations that demonstrates the candidate's knowledge of the JavaScript programming language and its applications is the JavaScript course certification. This certification indicates that the candidate has acquired the necessary skills to work as a JavaScript developer. This is based on the practical experience gained at the end of the JavaScript course. Currently, there is a high demand for JavaScript developers.Obtaining the JavaScript Full Certification from Career Lines will prepare you for the most recent industry demands. We provide online and offline sessions in Dindigul, Madurai, Chennai, and throughout Tamil Nadu..
What will you learn from JavaScript Training?
Get trained with JavaScript experts
JavaScript course completion certificate
Career Support
On Completion of the Course
Training on LIVE Projects
Online Examination
Course Completion Certificate
Job Placement Offers
Internship Program & Certificate
JavaScript Training Syllabus
45 Days Fast Track Course Mode : Offline / Online
JavaScript Introduction
JavaScript Comments
JavaScript Variables
JavaScript Operators
JavaScript Data Types
JavaScript Functions
JavaScript Objects
JavaScript Events
JavaScript Arrays
JavaScript Forms
JavaScript HTML DOM
JavaScript BOM
Training By Expert Instructors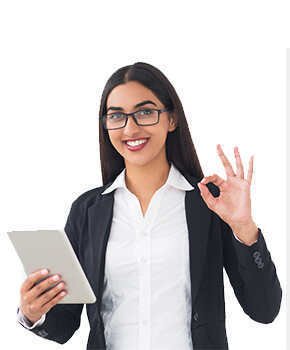 Data Scientist, BDevs Ltd.
• Skilled & Experienced Trainers
• 10+ Years of Work Experience
• Advanced Tools & Technologies Expertise
FAQ (Frequently Asked Questions)
JavaScript is a text-based programming language that can be used to create interactive web pages on both the client and server sides. Whereas HTML and CSS give web pages structure and style, JavaScript adds interactive elements that keep users engaged.
NEGATIVE INFINITY is the inverse of the global object's Infinity property's negative value.
In JavaScript, all variables are object data types.
'Typeof' is an operator that returns a string description of a variable's type.
The blur function removes the focus from the specified object.
Reviews
I'm very proud of myself after completing Javascript course. I'm completely new to coding field but in this course i gained a knowledge about Web design and coding. Thank you.
Thank you so much for providing Javascript course. I feel so confident to know I can design a website and understand other people's code. I am grateful and thank you so much.

Great way to end the Web Design for Everybody specialisation! Now that I have created my first website I feel much more confident about my ability to code.