Mobile App Development Training
iOS App Developer Course in Dindigul
This training course will provide you with an in-depth understanding of the IOS architecture, a detailed process of app development, Objective-C concepts, understanding the Core Data Services, IOS testing, and app uploading to the App Store. Our IOS training course will help you master the Apple operating system.
What will you learn from iOS App Development Training?
Get trained with expert iOS application developers
iOS App Development course completion certificate
Career Support
On Completion of the Course
Training on LIVE Projects
Online Examination
Course Completion Certificate
Job Placement Offers
Internship Program & Certificate
iOS Training Syllabus
45 Days Fast Track Course Mode : Offline / Online
Getting to know Xcode 5
Push, pull, and manage your code with Git and GitHub
Use basic controls, like buttons, labels and text fields
Basic Objective-C Syntax – Numbers, Variables, Strings
If / Else Statements, Ternary Operator, Equality
Loops, Arrays, Dictionaries, Simple data types vs. Objects
Creating and building simple applications
Handling Basic Interaction
Creating basic view controllers
Monitoring events and actions
Creating advanced view controllers
Memory Management
Programmatic Interface creation
Integrating with core services – Email, Contacts, Camera, Map kit etc
Data: actions, preferences, files, and addresses
Debugging, testing the application
Core Data Integration
Advanced controllers – Navigation controller
Integrating with Core Services – Core Audio, Video
Push notification
Advanced Even Handling – Multi touch, Gesture Recognition
Maps overview and core location
Protocols and Categories
Communication with the Services
Using the Accelerometer
Bluetooth Programming
Training By Expert Instructors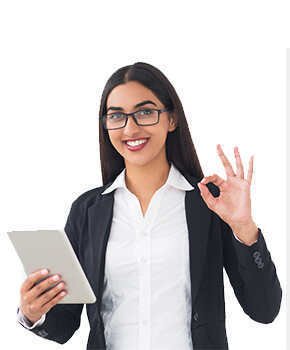 • Skilled & Experienced Trainers
• 10+ Years of Work Experience
• Advanced Tools & Technologies Expertise
FAQ (Frequently Asked Questions)
An iOS developer is in charge of developing applications for Apple's iOS-based mobile devices.
iOS app developers should concentrate on Core Machine Learning, Artificial Intelligence, and the Internet of Things in 2022.
Swift is simple to learn.
Reviews
A really useful IOS Training course. The topics are explained so clearly. The instructor is really good.

I am always looking at ways of challenging myself to be better. Thanks for an awesome IOS Training course at Career Lines

Learned a lot of skills at Career Lines in Dindigul and the course was really well prepared, quite professional educational approach, thanks a lot