Social Media Marketing Course in Dindigul
Social Media Marketing
One of the most effective methods for businesses to reach out to potential customers and advertise their products and services is through social media marketing. Because the audience is engaged on the social media platform, businesses will find it easier to reach their target audience and achieve significant benefits in sales. Social media marketing (SMM) is the process of promoting your brand, goods, and services via the control of various social media platforms. Career Lines offers social media marketing training in Dindigul. This well-designed course covers a wide range of concepts, including an in-depth understanding of Facebook, Instagram, Twitter, Quora, Youtube, and Pinterest, as well as content creation, social advertising, branding, execution, and assessment. The course dives deep into the main aspects of developing an SMM marketing strategy. Career Lines provides each learner with the specific attention they require, as well as in-depth instruction on the social media platform and intense campaign management sessions. Students who complete the course will get an official certificate, an internship chance, and a placement opportunity.
What will you learn from SMM Training?
Get trained with SMM experts
SMM course completion certificate
Career Support
On Completion of the Course
Training on LIVE Projects
Online Examination
Course Completion Certificate
Job Placement Offers
Internship Program & Certificate
Social Media Marketing (SMM) Syllabus
45 Days Fast Track Course Mode : Offline / Online
Introduction
Origins Of Social Media Marketing
The Facebook
The Instagram
Advantages And Disadvantages
Maintenance Of Personal Data
Research Methodology
Data Collection
The Demographic Characteristics
Understanding Content Optimization
Optimizing for Site Structure
The usage of social networks
Measures
Reliability analysis
Reliability statistics on CRM
Validity analysis (Multicollinearity)
Regression analysis
Predictors: (Constant), Instagram, SMM, Facebook
Results and Discussion
Social Media Marketing channels
Marketing Challenges or Opportunities of SMEs
SMEs Marketing Strategy and SMM
Benefits of Social Media Marketing for SMEs
Social networking websites
Mobile phones
Passive approach
Active approach
Engagement
Campaigns
Local businesses
Purposes and tactics
Twitter
Facebook
LinkedIn
Whatsapp
Instagram
Snapchat
YouTube
Social bookmarking sites
Marketing techniques
Influencer marketing
Organic Social Media
Implications on traditional advertising
Minimizing use
Web site reports
Return on investment data
Customer response rates
Social media marketing in sport
Sponsored mobile Post
Sponsored web post
Sponsored radar
Sponsored spotlight
Training By Expert Instructor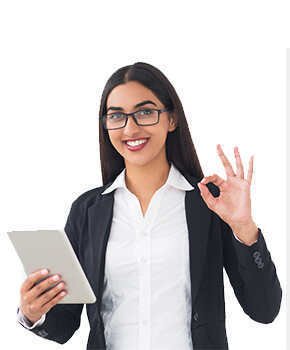 • Skilled & Experienced Trainers
• 10+ Years of Work Experience
• Advanced Tools & Technologies Expertise
FAQ (Frequently Asked Questions)
Marketers can connect and engage potential customers wherever they are using social media platforms such as LinkedIn, Twitter, YouTube, Facebook, Instagram. Marketers with a strong social media strategy and the ability to create engaging content can engage their audiences.
Social media marketing is appropriate for all types of businesses, large and small.
The use of social media platforms to connect with your audience in order to build your brand, increase sales, and drive website traffic is referred to as social media marketing.
Fill skill gaps.
Discover Social Media Platforms and Marketing Analytics.
Obtain Relevant Work Experience.
Create a Portfolio.
Promote Yourself to Potential Customers.
SMM Overview
Social trends information
Reviews
A very good course for a beginner who want to enter in to fields of Digital Marketing Fields.
Very very very informative course! I learned a lot! Thank you !
The course is amazing and has all the latest trends in Digital Marketing included. Gained a lot of information, much better experience with live projects.