Search Engine Marketing
Search Engine Marketing (SEM) is a straightforward method of increasing website visibility and traffic through paid initiatives on search engines. Career Lines professional training centre in Dindigul provides real-time and placement-based SEM course certification. You can establish an excellent platform for your profession by taking the SEM course. Search engine marketing is a rising field that also enables you to start your individual brand. Our SEM trainers are SEM-qualified experts as well as competent working professionals with firsthand knowledge of numerous SEM projects. Our search engine marketing training will teach you how to boost the search visibility of your website or others on prominent search engines through successful search engine marketing and pay-per-click advertising campaigns that generate more traffic and increase the return on investment. The Career Line Training Institute in Dindigul provides SEM courses throughout Tamil Nadu, with choices for both online and classroom training.
What will you learn from SEM Training?
Get trained with SEM experts
SEM course completion certificate
Career Support
On Completion of the Course
Training on LIVE Projects
Online Examination
Course Completion Certificate
Job Placement Offers
Internship Program & Certificate
Search Engine Marketing(SEM) Syllabus
45 Days Fast Track Course Mode : Offline / Online
Pay-per-click
Cost per impression
Search & Web analytics
Ad blocking
Contextual advertising
Behavioral targeting
Cost per action & Revenue sharing
Cost-per-click (CPC) & Flat-rate PPC
comparison shopping engines
Paid Marketing (SEM)
How does PPC advertising work?
Different Types of Campaigns
Ad Writing Techniques
Bid Management Plan
Landing Page Optimization
Cost per impression
Pageview & Data collection
Web traffic & Accuracy
Market conditions & Adwords
Web analytics technologies & Web analytics data sources
Web server log file analysis
Page tagging & Geolocation of visitors
Click analytics & Customer lifecycle analytics
How does affiliate marketing work?
Secure analytics (metering) methods
Performance indicators & Web analytics technologies
Off-site web analytics & On-site web analytics
Marketing campaign's & Google Analytics
web analytics software & page tagging
Web analytics data sources & Web server log file analysis
Web proxie & Geolocation of visitors
Click analytics & Customer lifecycle analytics
Packet sniffing
On-site web analytics
Bounce Rate, Click path, Hit
Visitor / Unique Visitor / Unique User
Visit / Session
Active Time / Engagement Time
Average Page Depth / Page Views per Average Session
Click & Event
Exit Rate / % Exit
First Visit / First Session
Frequency / Session per Unique
Impression & New Visitor
Page Time Viewed / Page Visibility Time / Page View
Repeat Visitor & Return Visitor
Session Duration / Visit Duration
Single Page Visit / Singleton
Site Overlay
Click-through Rate
Training By Expert Instructors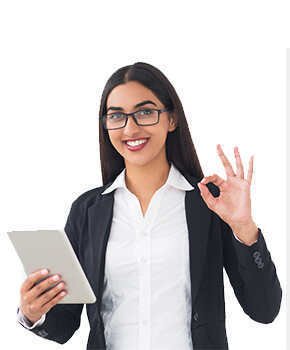 • Skilled & Experienced Trainers
• 10+ Years of Work Experience
• Advanced Tools & Technologies Expertise
FAQ (Frequently Asked Questions)
Because search engines are constantly changing and updating their algorithms.
It could be anything from Google changing the algorithm or even recognizing something new as a ranking factor.
SEO is the process of improving a website's technical configuration, and link popularity.
Pages are easier to find, more relevant and popular to user search queries.
And thus rank higher in search engines.
The SEO process seeks to improve a company's organic search results.
Driving organic search traffic to the site.
Differentiate between traffic from other channels, such as paid search from organic search.
Yes. Because SEO is one of the most in-demand jobs in the Digital Marketing industry.
This course is open to anyone who has completed 10th, 12th, graduate, working professionals.
Also anyone who is interested in learning SEO.
Reviews
The course was very comprehensive and easy to understand. The instructors made sure that they are giving the information in a way that won't make me confused. Thank you so much for this great course!
Thanks to this course, I have learned how to make a proper search and how to deal with the complicated research steps. Thank you so much for your time
I found this course really excellent and useful. I would recommend it to anyone interested in learning the Search Engine Marketing course and proper use of it.