Effective Communication Skill Online Training in Tamilnadu
Communication Skills Course in Dindigul
Communication skills are important because people engage in both expressing and obtaining various forms of information. Listening, speaking, watching, and interacting are all communication abilities. Nowadays, communication is vital in both our professional and personal lives. Successful communication allows you to have a deeper understanding of people and circumstances. It aids in the resolution of conflicts and fosters trust, respect, and the conditions for the creative sharing of ideas and problem solving. Interpersonal skills, communication skills, social skills, and soft skills are all characteristics of professional skills. Effective communication skills are necessary in all aspects of life, from the corporate to the personal and everything in between. All encounters in business are the result of communication. Strong communication skills are essential for helping others and yourself retain knowledge more successfully and efficiently.
Good communication skills are essential for job advancement. Some communication skills come naturally, but you'll need to learn other essential skills to impress others. Clear communication with others may assist you to build trust, enhance professional relationships, increase collaboration, cultivate a sense of belonging, and be more successful. Do you want to enhance your communication skills and increase your productivity at work? In Dindigul, Career Lines offers excellent communication skills training led by a soft skills specialist. Our communication skills course assists you in overcoming typical communication barriers. Courses include the goal of communication as well as ways to develop one's communication abilities. Enrolling in a communication course in Madurai, Chennai, Trichy of Tamil Nadu can help you improve these abilities by teaching you crucial variables in interpersonal communication, such as non-verbal communication, establishing your manners, and engaging an audience.
What will you learn from Communication Skill Training?
Get trained with Communication Skill Training experts
Communication Skill Training course completion certificate
Career Support
On Completion of the Course
Training on LIVE Projects
Online Examination
Course Completion Certificate
Job Placement Offers
Internship Program & Certificate
Communication Skill Training & Syllabus
45 Days Fast Track Course Mode : Offline / Online
Business projects often require employees to work as a team, making employees' abilities to have positive interactions with others just as valuable as the technical tasks they're asked to accomplish.
As a result, business leaders are seeking workers who possess team work, collaboration, communication, problem-solving skills, and other emotional and cognitive capabilities to work in multi member, multidisciplinary teams that are geographically and/or cultural dispersed.
Personality developement
Communication skills
GD & Interview skills
Leadership skills
Negotiatiin skills
Time Management
Stress Management
Teamwork skills ,
Presentation skills ,
Train the Trainer programme ,
Conflict resolution.
Assertive thinking.
NLP training.
Soft Skills Training is a combination of various skills that train you in both outer appearance like dressing etc and internal skills like speaking boldly and fluently, interacting efficiently.
It indicates that there is more than just qualification to be noted in a candidate. Organizations also look into personal and interpersonal skills also.
It creates an assurance that the candidate will perform well not only on basis of output but also on team relationship.
Any Graduates
Students
Job Seekers
Training by Expert Instructors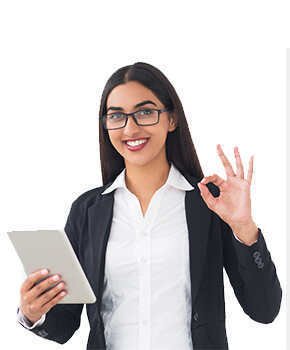 • Skilled & Experienced Trainers.
• 10+ Years of Work Experience.
• Advanced Tools & Technologies Expertise.
FAQ (Frequently Asked Questions)
Improve your leadership skills by learning effective speaking and listening techniques through communication skills training.
Communication serves five major functions: informing, expressing feelings, imagining, influencing, and meeting social expectations.
Positive communication is constructive, effective, supportive, and emotional.
Every day, try to speak a little English.
Listening is a soft skill that allows people to comprehend what others say to them.
Reviews

By attending communication Skills Training at Career Lines, I think my improved communication skills contributed a lot to me to get promoted from a basic level to advanced level.

Great Way to improve my communicaton Skills with the expert trainners in Career Lines. Thanks Team
Communication Skills Training is essential for every person. Its help me to conversation with other person.