SEO Training institute in Dindigul | Tamilnadu
Search Engine Optimization
Search engine optimization (SEO) is the practice of increasing the visibility of your website on prominent search engines such as Google and Bing. This certification course will teach you everything there is to know about SEO, including website optimization, link building, keyword research, and much more. Career Lines is the best SEO training institute in Dindigul. Our Advanced Search Engine Optimization course will turn you into a full-stack SEO professional capable of driving long-term growth in your website's most important marketing channel. You will get the chance to participate in training learning and internships in our SEO course instruction, which is accessible in Madurai, Chennai, Nagercoil, Coimbatore, and Trichy, as well as other cities in Tamil Nadu.
What will you learn from SEO Training?
Get trained with SEO experts
SEO course completion certificate
Career Support
On Completion of the Course
Training on LIVE Projects
Online Examination
Course Completion Certificate
Job Placement Offers
Internship Program & Certificate
Search Engine Optimization(SEO) Syllabus
45 Days Fast Track Course Mode : Offline / Online
Introduction to Online Search
Introduction to SEO
Knowledge about SERP's
How does SEO Affects your business
Introduction to Keywords
Keywords Research & Analysis
Tools to Analyze Keywords
Tools for Searching Keywords
Keywords Distribution
Understanding Content Optimization
Optimizing for Site Structure
Types of Content
Optimizing Textual & Non Textual Page Elements
User Generated Content
Language which Search Engine Understands
How search Engines Index Content
Duplicate Content & Colonications
Server Side Factors
Google Webmaster Tool
Understanding Content Optimization
Defining your audience,topics,angle & Style
Tool for Content Strategy - Editorial Calendar
Promoting your Content with Social Media
Understanding the Importance of Links
Types of Links
Link Building Opportunities
Link Building Strategies
Anchor Text
Measuring SEO Effectiveness
SEO and Social Share
Social Crawlytics
What is Ecommerce & Ecommerce Sites
Technical components of E-commerce sites
E-commerce Site Structure
E-commerce site Content
Maximizing Link Building & Social Media Sharing for Ecommerce
SEO Tools for Page Rank
SEO Tools Link Tracking/Analysis
Keyword Tools
SEO Tools Content Analysis
Traffic Analysis Tools
Trend Analysis Tools
The SEO Past
The SEO Present
The SEO Future
Training by Expert Instructor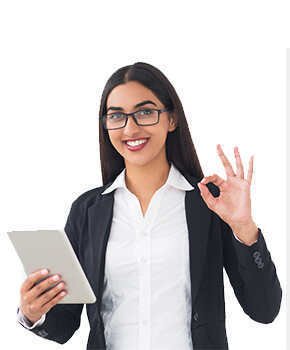 • Skilled & Experienced Trainers
• 10+ Years of Work Experience
• Advanced Tools & Technologies Expertise
FAQ (Frequently Asked Questions)
Because search engines are constantly changing and updating their algorithms.
It could be anything from Google changing the algorithm or even recognizing something new as a ranking factor.
SEO is the process of improving a website's technical configuration, and link popularity.
Pages are easier to find, more relevant and popular to user search queries.
And thus rank higher in search engines.
The SEO process seeks to improve a company's organic search results.
Driving organic search traffic to the site.
Differentiate between traffic from other channels, such as paid search from organic search.
Yes. Because SEO is one of the most in-demand jobs in the Digital Marketing industry.
This course is open to anyone who has completed 10th, 12th, graduate, working professionals.
Also anyone who is interested in learning SEO.
Reviews

It's awesome. I had totally no idea on SEO. Now that I have completed this course, I have gained too much interest in this SEO field and now I can't wait to learn the deeper things of 'Search Engine Optimization'.
Amazing SEO course in Dindigul first time learning about SEO. Its really informative and help me to improve my skill. I really thanks to Career Lines Training Institute to give this opportunity to learn this course.

I have became really fluent on analyzing a website's on page strategies after completing this lesson. I would really recommend anyone whom did not have any prior knowledge on SEO like me to consider taking this course.