Email Marketing Training in Tamilnadu
Email Marketing in Dindigul
Email marketing is a form of direct digital marketing that uses email as a marketing medium to communicate with a target audience and generate leads for a brand. Online businesses use email marketing in a variety of ways to promote their brand, interact with new clients, build trust relationships, provide special offers, and generate revenue. The email marketing course will walk you through advanced marketing strategies for producing successful ad campaigns. It may benefit your marketing strategy via generating leads, boosting brand awareness, establishing relationships, and engaging customers between purchases using different kinds of promotional emails. It assists businesses in showing customers about new things, discounts, and offers with customised messages. Email marketing is a firm's most successful marketing technique. Career Line offers an email marketing course that will teach you how to create an email marketing plan, as well as segmentation, goals, scheduling, and content optimization, to improve your business and your life. This email marketing training course will teach you how to optimise email campaigns, attract the appropriate leads, achieve the required result, and generate leads to help you grow your business. Advanced Email Marketing Courses are available in Dindigul, Madurai, Chennai, and Coimbatore, as well as throughout Tamil Nadu.
What will you learn from Email Marketing Training?
Get trained with Email Marketing experts
Email Marketing course completion certificate
Career Support
On Completion of the Course
Training on LIVE Projects
Online Examination
Course Completion Certificate
Job Placement Offers
Internship Program & Certificate
Email Marketing Syllabus
45 Days Fast Track Course Mode : Offline / Online
What is Email Marketing?
Does Email Marketing Works?
Is there a Catch To Email Marketing
Introduction
Choosing an Email Service Provider
Developing Your Brand Voice
Brainstorm
What to Look For in An ESP
Customer Relationship Management Software
Introduction
CAN-SPAM
Building a List With Opt-in Points
Using List Brokers to Build a list
How NOT to Build Your Email Contact List
Minimizing SPAM Complaints
Getting Unread Email Noticed
Email Content
Introduction
Getting Unread Email Noticed
Demand Generation
Email Content
Introduction
Types Of Tracking Reports
Email Tracking Data-Offline
Email Content
instructors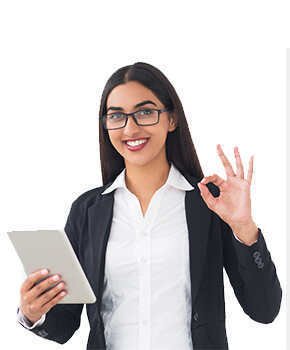 • Skilled & Experienced Trainers
• 10+ Years of Work Experience
• Advanced Tools & Technologies Expertise
FAQ (Frequently Asked Questions)
Email marketing is a powerful digital marketing channel that allows you to send various types of content via email to a list of subscribers. It can be used to generate leads, raise brand awareness, convert prospects into customers, and convert customers into loyal fans.
Increased brand recognition
Increase sales
Improved customer relations
Content that is targeted and personalised
Understand how to create a compelling subject line.
Improve your copywriting skills.
Develop your design sense.
Learn how to create an email list.
Learn about email marketing analytics.
Once you have successfully completed/passed your final examination and also after completion of the Course.
Students
Professionals in the Workplace
Job seekers
Reviews
Wonderful course! Well structured and kept me motivated to finish it. I learned a lot! Thank you Career Lines institute for the quality course.
Good knowledge imparted on how digital world influence business.

This course can helped me to learn all about marketing in a digital world . This experience is helped me for my whole life. And the other the certificate of that course is beneficial for me in future