Mysql Training Institute in Dindigul | Tamilnadu
MySQL Certificate Course in Dindigul
MySQL is a database management system. It is a well-known relational database management system (RDBMS). MySQL is a free and open-source database system. MySQL is an abbreviation for "Structured Query Language." SQL is the most extensively used standard database access language.It is capable of handling both small and large applications. MySQL is an effective database for storing application-specific data from web applications. It should also be used if a relational database with multiple tables is required. Because It is a relational database, it is suitable for applications that depend heavily on multiple-row operations. It makes it simple for even non-experts in relational systems to construct more efficient and secure data storage systems. Career Lines provides the finest MySQL training institute in Dindigul. Learn from professionals online or in a traditional classroom at a cheap price. Our MySQL certification in Dindigul teaches students how to maintain databases and keep them organised and accessible. At our MySQL Course in Dindigul, we offer an upgraded course and complete training in database development and administration skills through actual projects and internships, as well as 100% placement support.
What will you learn from MySQL Training?
Get trained with MySQL experts
MySQL course completion certificate
Career Support
On Completion of the Course
Training on LIVE Projects
Online Examination
Course Completion Certificate
Job Placement Offers
Internship Program & Certificate
MySQL Syllabus
45 Days Fast Track Course Mode : Offline / Online
SQL Introduction , SQL Select, Where, And, Or, Not
SQL Insert Into, Update, Delete , SQL Create, Drop, Backup DB
SQL Create, Drop, Alter Table , SQL Auto Increment
SQL Injection , PHP MySQL Database
PHP MySQL Connect , PHP MySQL Create DB, Table
PHP MySQL Insert Data , PHP MySQL Get last ID
PHP MySQL Insert Multiple , PHP MySQL Prepared
PHP MySQL Select, Delete Data , PHP MySQL Update, Limit Data
Basics of Designing , Web Programming
Training By Expert Instructors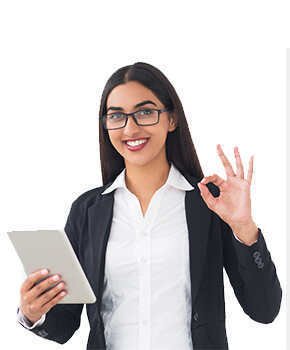 • Skilled & Experienced Trainers
• 10+ Years of Work Experience
• Advanced Tools & Technologies Expertise
FAQ (Frequently Asked Questions)
Possible through Online mode.
By visiting the website www.careerlines.in/register.
Call +91 9360056327 for more information.
To ensure the best knowledge transfer for participants, you will be taught by trustworthy and inspiring experts in the field.
MySQL is a relational database management system that is free and open source.
Without a doubt, yes! There are numerous fields in which you can advance your career, including data analysis, data science, and even positions that require only the SQL language."
Reviews
Very informative. Highly recommended

One of the best courses I have taken in Career Lines Training Institute.
This was one of the best course I have ever learned. Very comprehensive and compact.