AR Calling Training in Tamilnadu
AR Calling Training
The AR caller is responsible for tracking unpaid insurance claims. They help healthcare professionals keep their finances in order. The accounts receivable caller is responsible for following up with insurance providers on financial obligations. Consider an AR caller job as a viable option for a better career, as it offers good benefits. Career Lines Training Institute is an AR Calling Training Center in Dindigul, Tamil Nadu. Our AR caller Course training is available online and in person. We provide training across Dindigul, Madurai, Chennai, and Tamil Nadu. The most important duty in healthcare administration is call centre operation integrated with AR analyst. They staff billing follow-up, insurance carrier coordination, and coordination of patient calls with other organizations. AR is a fast growing field, particularly given the recent COVID-19 crisis.
What will you learn from AR Calling Training?
Get trained with AR Calling experts
AR Calling course completion certificate
Career Support
On Completion of the Course
Training on LIVE Projects
Online Examination
Course Completion Certificate
Job Placement Offers
Internship Program & Certificate
AR Calling & Syllabus
45 Days Fast Track Course Mode : Offline / Online
Good call centre function in co-ordination with AR Analysts.
Well trained professionals with competent communication skill and accent, who can handle queries effectively.
Calling insurance periodically and checking claim status, calling patients and providers if required and come up with reliable and accurate results.
The graduates or professionals from any degree can learn and work as AR Calling Analyst.
Conquest training team will provide the extended guidance even after placement.
Training by Expert Instructors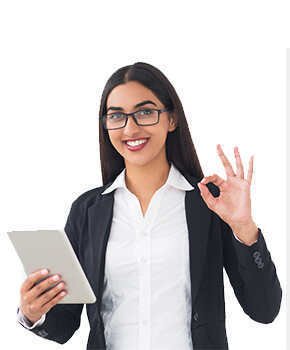 • Skilled & Experienced Trainers.
• 10+ Years of Work Experience.
• Advanced Tools & Technologies Expertise.
FAQ (Frequently Asked Questions)
Accounts Receivable Executive (AR Caller)
You will be responsible for calling insurance companies to follow up on pending claims as an executive - accounts receivable caller.
Make phone calls to insurance companies to inquire about the status of claims for outstanding balances on patient accounts and take appropriate action.
Fluent verbal communication skills/call centre experience.
Accounts receivable analysts are in charge of overseeing all aspects of collecting outstanding debts owed to the company.
Basic accounting procedures are understood.
SAP and Salesforce software experience (preferred)
Organizational abilities.
Communication abilities.
Reviews
Ar Calling in Career Lines offers an amazing education! It is thorough, detailed, and teaching method for the course is very well-done with interesting, professional manner.

Career Lines is such a good institution which provide much good classes and related activities for Ar Calling.

I strongly recommend Career Lines - Ar Calling Training Course for all those wanting to pursue career in that Field. Very friendly teaching staff makes this Institute a special one.